WINTER ESCAPE OR YEAR-ROUND LIVING IN ORMOND BEACH, FLORIDA!
The Falls at Ormond Beach is a luxurious, resort style 55+ manufactured home community on Florida's East Coast. A vibrant and beautiful community, The Falls, is located within the city limits of Ormond Beach, which lies on the banks of the Atlantic Ocean and north of Daytona Beach so you can enjoy all the attractions of a big city while living in the small, peaceful town of Ormond Beach.
Our coastal community features a number of attractive amenities including a sparkling heated pool, community clubhouse and a variety of community activities within a pet-friendly environment. Whether you enjoy relaxing at the beach, exploring local attractions, or socializing with our friendly residents, you can have it all here at The Falls!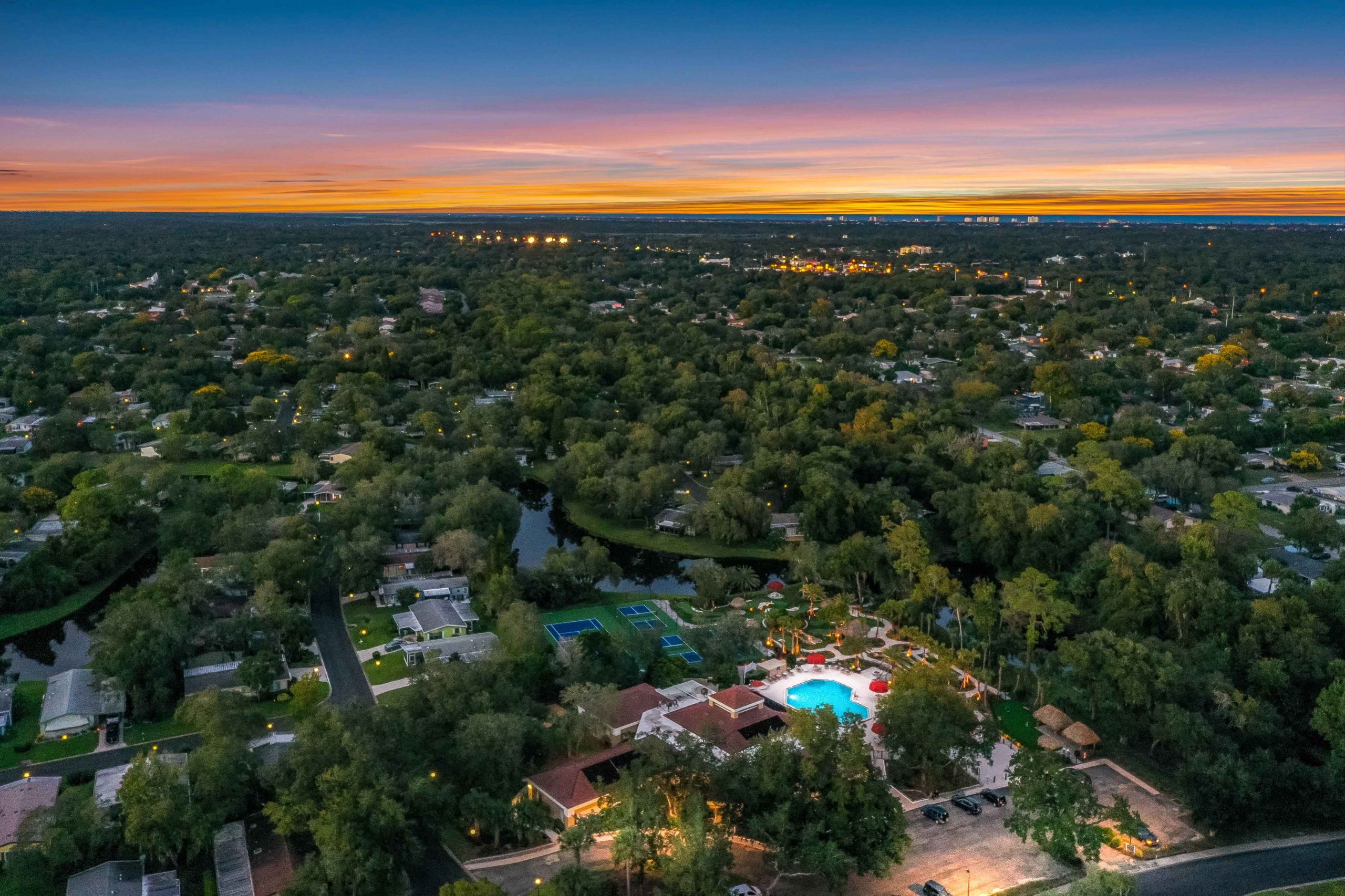 There are 599 manufactured homes sprawled throughout The Falls at Ormond. Most of the homes are located around or near conservation areas, lakes, and the clubhouse. The Falls at Ormond is a fully occupied community, but throughout the year, several pre-loved manufactured homes become available for new ownership. For more information on the homes please contact us at 386-677-5988, or fill out our contact form.
If you are looking for a Florida resort full of activities right by the beach, then The Falls is the place for you!
Your Wait is Over. Come Experience the Activity and Comfort of The Falls at Ormond Beach!

"This is a beautiful community that's behind a waterfall at the entrance. It's home to residents who are friendly and active. It's a great, tranquil place!"
–Kaitlyn S.

"Great place to retire…clean, quiet, friendly people and lots to do and see here. I don't want to leave here ever."
–Michael M.
You're Invited to Explore The Falls at Ormond Beach. Contact Us Today!
The Falls at Ormond Beach is committed to providing an affordable, quality 55+ living experience for residents and renters.